Freshers Party 2019- MBA & MCA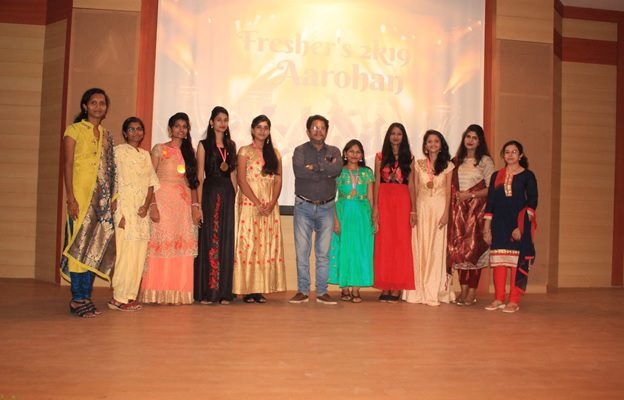 Freshers Party 2019- MBA & MCA
Date:   11 october, 2019
Target Participants: MBA-I and MCA-I year students.
 No. of Participants: 150
Venue: VIIT, Auditorium.
Time & Duration: 02:30 to 08:00 pm
Objective: Fresher's party namely "Aarohan-2019" was organized by MCA and MBA students to welcome their juniors in the family of VIIT. Four rounds are there for finding out the Mr. Fresher's and Ms. Fresher's award from both courses. At the end, faculties ask some questions to selected candidates and finally selection is completed. Students performed in various cultural activities and also performing play on social topics. Mr. Sateeshchandra Joshi sir announces the winners of the different sports activities organized at VIIT.
Outcome: Students of MCA I and MBA I year were familiarized about members of VIIT and they mixed up with their seniors.
Conclusion: Students Of VIIT planned & organized the Fresher's Party in well discipline manner along with dinner. Every Participate was enjoy the Fresher's party.