TEACHER'S DAY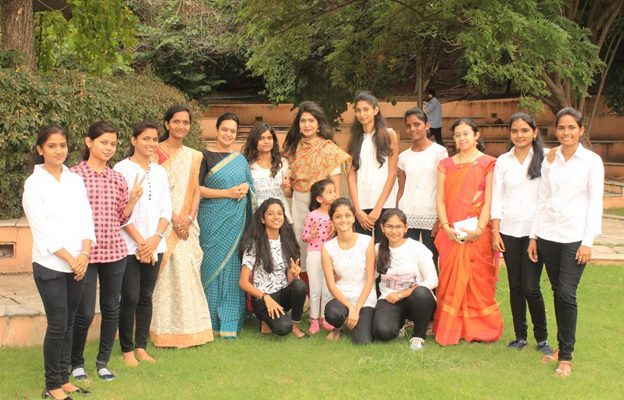 TEACHER'S DAY
5 SEPTEMBER, 2019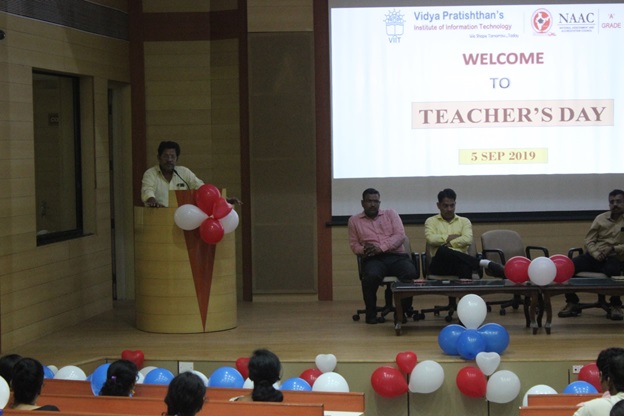 Target Participants: All staff members of VIIT
No. of Participants: 80
Venue: VIIT, Auditorium
Time & Duration: 10:30 to 01:30pm
Objective: Teacher's day was celebrated by the students in the memory of late Dr.Sarvapalli
Radhakrishnan. Teachers and support staff members were felicitated at the auditorium. The
students of second year MBA & MCA conducted teaching sessions of the respective faculty
members. Student representatives spoke in the honor of the teaching faculties. They expressed
their sincere gratitude for the teaching fraternity large. Dr. Sateeshchandra Joshi Sir, Ms.
Manisha Shelkande mam, Mr. Santosh Parkh sir, Mr. Ajit Adsul Sir, Mr. Sagar Nimbalkar sir,
Mr. Yuvraj Nalawade sir share their views with students.
Outcome: Students of VIIT planned & organized the teacher's day in well discipline manner.
Conclusion: The program is conclude with refreshment served to all participants.