Workshop on Intellectual Property Rights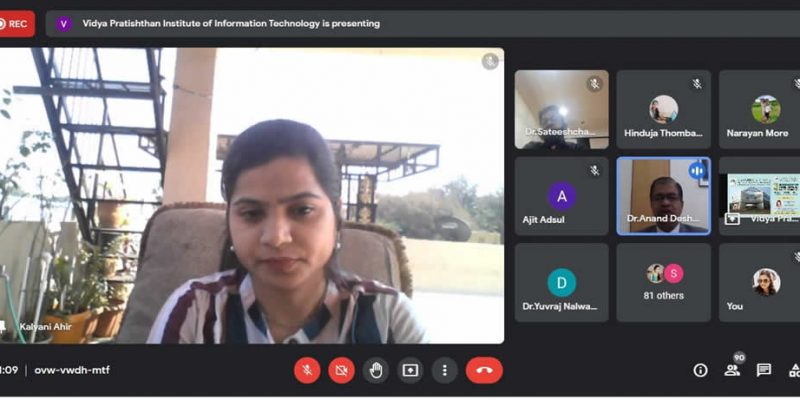 Day
Friday & Saturday
Date
22 and 23 October 2021
Time
10.00 am
Venue
Online (Google Meet)
Name of the Coordinator
Dr Santosh Parakh & Mr Ajit Adsul
Target Participant
MCA & MBA Students and Staff.
No of Participants
90
Objectives
1.
To get detail knowledge on IPR and its opportunities in Business Environment
Outcomes
1.
Workshop on Intellectual Property Rights (IPR) by Ms Kalyani Ahir, CEO, Synnollect Innovation. She addressed basics of IPR, Copyright, Trademark and Geographical parameters etc. She also discussed various case-studies related to IPR, Copyright, Trademark. She discussed following points.

1. Introduction to Intellectual Property Rights (IPR)

2. Different types of IPR

3. Geographical Indicator

4. Trade secrets

5. Trademark

6. Copyright

7. Patents

Ms Kalyani also discussed how IPR is beneficial to management student in their corporate life. She shared her views on IP and its relevance in the scientific community, Patent Law, Indian Patenting System, Flow of patent granting in India, Non-patentable subjects etc.

Conclusion
The FDP concluded with vote of thanks by Mr Ajit Adsul and all the stakeholders of this FDP found very happy on overall management of this program.