Cooperation Awareness Program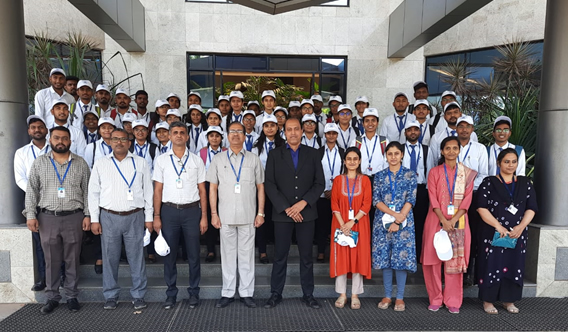 Cooperation Awareness Program
Day
Monday.
Date
20th March 2023.
Time
12.30 pm
Venue
VIIT auditorium.
Name of the Coordinator
Dr. Manisha Shelkande.
Target Participant
MBA & MCA Students.
No of Participants
60
Objectives
To Create awareness regarding Cooperatives among students.
Outcomes
On 20 March 2023 VIIT, Baramati organized a cooperation awareness program.

For this program Dr. Prashant Kadam, Program Director, Vaikunth Mehta National Cooperative Management Institute, Pune was a resource person. He guide M. B. A. students about what is co-operative? Importance of Cooperatives, Evolution of Cooperatives, Different Phases of Cooperative Act in India, Features of Cooperative Organization, Initiatives by IFFCO as well as Ministry of Cooperatives: Information on setting up of new multi-state cooperatives, computerization, green energy distribution, reduction of tax rates for new cooperatives and prosperity through cooperatives as well as how cooperatives can provide scope for inclusive growth, women empowerment and diversification and business opportunities. Some important issues like the Co-operative Credit Societies Act 1904 came up in this. Amended in 1912 to include non-credit coop.

Co-operation was declared a state subject in 1919 and states framed their own legislation. Multi-unit co-op in 1942. The Societies Act was introduced as an enabling act for organizations whose jurisdiction was in more than one state. The MSCS Act 1984 and Rules 1985 were enacted and repealed the MSCS Act 1942. In 2002, the Multi State Coop. The Societies Act 1984 was amended and the MSCS Act 2002 and Rules 2003 are in force today.

Conclusion
Program was organized by Dr. Manisha Shelkande, Head of Department (MBA), Director of the organization Dr. Anand Deshmukh provided valuable guidance and all the teachers and non-teaching staff of the department provided valuable support. Program was concluded with Distribution of Caps & Pens to Participants and Vote thanks.