Faculty Development Program on "CO-PO Mapping & Attainment Level"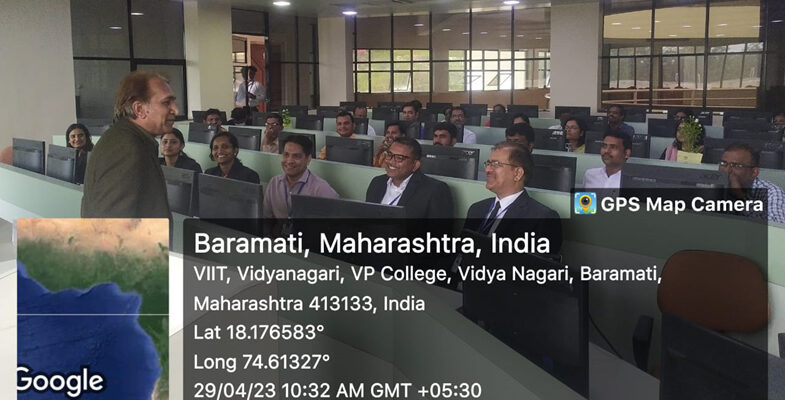 Faculty Development Program on "CO-PO Mapping & Attainment Level"
Day
Saturday.
Date
29th April 2023.
Time
9.00 am to 6.00 pm
Venue
VIIT auditorium.
Name of the Coordinator
Dr. Manisha Shelkande.
Target Participant
Faculty members of UG & PG colleges.
No of Participants
45
Objectives
1.        To understand Co-PO Mapping.

2.        To calculate CO & PO Attainment level.

Outcomes
On 29th April 2023 Vidya Pratishthan's Institute of Information Technology organized Faculty Development Program on "CO-PO Mapping & Attainment Level".

For this program Dr. Ashutosh Misal, Pune available as a resource person. In his guidance, he told the college teachers how to do Course Outcomes & Program Outcomes Mapping & Calculation of Students wise course outcome attainment Level. 45 teachers from different colleges of Baramati, Indapur and Daund talukas participated in this workshop.

Conclusion
Program was organized by Dr. Manisha Shelkande, Head of Department (MBA), Director of the organization Dr. Anand Deshmukh provided valuable guidance and all the teachers and non-teaching staff of the department provided valuable support. Program was concluded with Distribution of Certificates to Participants and Vote thanks.